Belgique collection of Casa Dolce Casa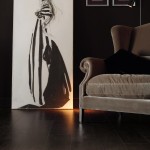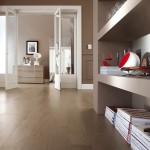 Casa Dolce Casa always remark the quality and the creativity in their products, creating a new concept with a natural appearance and very original design.

The Casa dolce Casa ceramic tiles shown here can be used for either residential or commercial buildings. They are elegant and functional tiles, made using advanced methods of design and production and guaranteeing excellent performance.

Their constant attention to the latest trends in interior design is clearly reflected in our tiles for bathrooms, kitchens,outdoor spaces, daytime areas and night-time areas.

Casa Dolce Casa is in constant touch with the world of architecture: in the References and Showroom sections you can view some of our most prestigious installations.

Elegant materials, simple textures and full colours are the features of Belgique, a product with a surface that recalls oak wood.

Inspired by typical Flemish themes. The flowing grain of the wood lends interiors a refined atmosphere. The large strips and the possibility of laying the tiles in coffered patterns let you give shape to fascinating decorative geometries.

Belgique is available in six shades. Natural, Warm and Tan are soft, dense colours that bring out the delicate tones of parquet; Grey, Milk and Dark are better suited for sober, stylish environments that elicit more intimate moods.

The Natural version is available in five modular formats designed for customizable applications and adaptable to any use: 20×120 cm, 15×120 cm, 10×120 cm, 10×40 cm, 15×15 cm.

The Belgique collection includes a textured version in size 20×120 cm. The surface is lined with shallow incisions inspired by the marks that were left by the artisan working of hand-cut wood.
This finish is ideal for outdoor pavements, for installations requiring non-slip floors or for creating highly suggestive environments.

Belgique slabs are made of technical porcelain stoneware obtained by blending precious mixtures using the Casablend technology.
The tiles are 10 mm thick and fall within the Heavy Commercial (HC) class of application, which means that they can be used for indoor and outdoor surfaces subject to heavy foot traffic.

Come to Amado Salvador and enjoy looking the world of special tiles.